Every marketer needs to utilize strong lead magnets. Every business needs to utilize strong lead magnets. Every brand needs to utilize strong lead magnets. Whoever you are, finding out what makes strong lead magnets and which ones work for your business is super important. In this post we'll be going over what a lead magnet is and why they matter. Then we'll give you a bunch of examples of effective lead magnets! Sounds good? Okay!
So lead magnets, what are they? As their name suggests, lead magnets are mechanisms used to attract new leads. They are at their most effective when being used in email marketing in order to gain more email subscribers or contact information from potential customers. Lead magnets are typically free pieces of digital content that are offered up for some form of exchange with a customer. For example, a customer can download a pdf or special report in exchange for their contact information. Lead magnets are usually in the form of digital content, but they don't always have to be. For example a free 1 on 1 consultation offering wouldn't be considered digital content but it is a great example of a lead magnet.
Why does every business need to use them? It's simple, if you want to generate leads online then you have to be using lead magnets. If you're trying to get emails from people to grow your email list, people aren't just going to hand over their email addresses without getting something in return. Offering some sort of special reward to consumers raises the likelihood that they will provide you with more information or subscribe to your list.
OptinMonster.com lists seven traits that all good lead magnets have. Lead magnets should solve a real problem, promise one quick win, be super specific, be easy to digest, have high value, be instantly accessible, and show your own expertise. To sum all of that up, you want your lead magnet to provide easy and instant value to a consumer. Make it a win-win!
1. Checklists
Check lists are awesome because they are easy to consume and they are easy to create! You can use a checklist to summarize a large blog post or any other types of information you want to share with clients.
2. Resource List
Another type of list. What makes resource lists so great is that they are a one stop shop for all types of information on a certain topic and you're saving someone elses time on research. People like saving time and they like getting value.
3. Coupon Codes & Special Discounts
We think this type of lead magnet goes without saying. Who doesn't love a deal or discount? No one, that's who. Offering special discounts that are only available to people if they fill out certain info is a great way to generate more potential leads.
4. Calculator
In situations where a potential consumer may have questions about price or how price works in your business model, a calculator is a great lead magnet to use. Here at Apollo we actually use a lead calculator for our lead generation services to determine monthly costs for businesses based on their lead conversion rates.
5. Infographic
Ah yes, an infographic! Infographics are great ways to provide a ton of information in a presentable and digestible way. They are definitely much more appealing to the eye than just regular text on a PDF. They aren't so hard to make either contrary to what you make think. Websites like Piktochart.com make it easy to piece together a great looking infographic from scratch.
There is just something about an infographic that is appealing to people as well. As soon as you see one it's almost like you have to read it. There is just this urge that exists driven by curiosity.
6. 1 on 1 Consultations
Offering a free consultation to get your foot in the door with a potential client is a tried and true method for generating new leads and therefore makes it a great lead magnet! You can do free consultations or you can bundle consultations with discount offerings and other lead magnets. Whatever floats your fancy! Try different combinations and see what works best for your business.
7. Free Quote
A free quote is an alternative to a 1 on 1 consultation that can work just as well and maybe even better dependent upon your business. With a free quote you can ask for more information than you would typically be able to when compared to other lead magnets. Most places that utilize free quotes start off by asking for the person's zip code and then asking for more information from there.
8. Giveaway Contests
If there is anyone in this world that does not like free stuff then I want to meet them and study them. Doing giveaways is a great way to get more eyeballs and collect information from your consumer base. Something like a sign-up form that enters the consumer in to a giveaway contest is both simple and efficient! You just need to make sure the giveaway item or service is something that people are interested in.
9. Newsletter
A newsletter is a great lead magnet to use and another one that us here at Apollo utilize! Our newsletter is sent out at the end of every month and it features the best blog posts from that month all in one email. Newsletters can contain many things and this is just one example for using them effectively.
10. Quiz
Contrary to your memory of quizzes in grade school, quizzes can actually act as a form of entertainment inside of a lead magnet. If you have the right quiz with the right title, it can easily entice someone to spend a little extra time on your site and take your quiz to satisfy their curiosity. Basically, they take the quiz and then they have to enter information in order to get the results.
11. Survey
Surveys are necessary for performing good research on your clientele, but they can also be strong lead magnets. If you optimize your survey to ask people who have been on your site for a long time about their experience then you may be surprised with how many responses you get. You can even combine surveys with other forms of lead magnets, such as giveaways. For example, "Fill out this survey and be entered for a chance to win this prize!"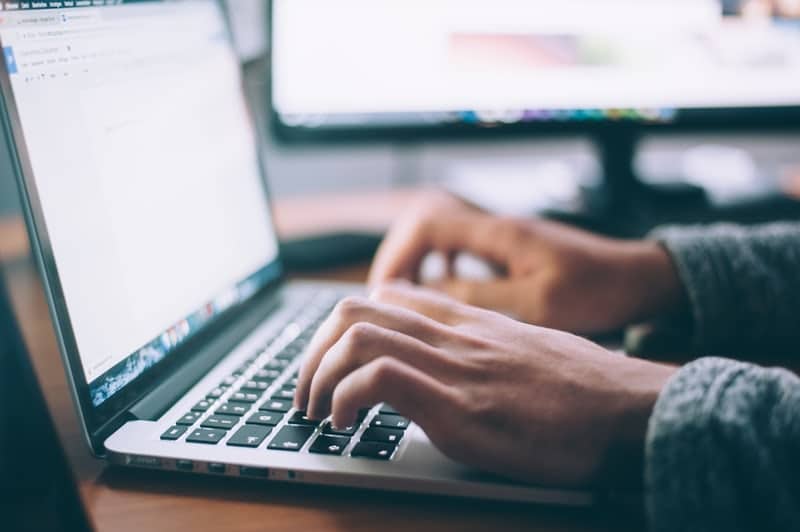 12. Facebook Groups
We talked about the power of using different types of Facebook groups in one of our recent blog posts about building trust on social media. These same Facebook groups can also be utilized as lead magnets. Present these groups to people and show them there is a wider community experience out there for them that is based around your product or business. It's a great way to bring in new potential leads that may become loyal as well.
13. Free Trial
The free trial is a perennial powerhouse when it comes to lead magnets. Give people a free taste by allowing them to sign up for something with their info and in exchange granting them limited time access at no cost. It's definitely a dependable lead magnet.
14. Guides
Guides are educational tools in the form of lead magnets. Essentially, anyone who is visiting your site already has some sort of interest in your business or, at the very least, in the service that you provide. The idea is to nurture that interest and develop it into something more through building trust and showing that your business knows your stuff. Guides are a great way to do this and educate consumers on why they should use your business for their needs.
15. Gated Content
We imagine you have probably seen all of these lead magnets somewhere on the internet, but maybe none of them as much as gated content. Gated content is just special content that consumers have to provide extra information for in order to consume. You want your most enticing content to be behind these gates. If consumers like all of your non-gated content then they may feel enticed to fill out more information in order to get even better content.
Lead The Way
All of these lead magnets can be super helpful to your business by bringing in new leads, establishing trust, and building a strong brand reputation. There are also tons of other lead magnets that we didn't even scratch the surface on. There is a lot of room to get creative with lead magnets and you can go in many different directions with the right ideas.
If lead magnets are something that you've seen before and always wanted to try, but didn't know where to start, now might be a great time! If you want help on how to best utilize the right lead magnets for your business then contact us! This stuff is our bread and butter and would love to help you out!