Hootsuite just recently released their Social Media Trends 2019 report and it is full of fantastic information. The report is based on a survey of 3,255 Hootsuite business customers that was conducted in Q3 of 2018. Based on the data collected plus other sources and reports, Hootsuite has mapped out what they feel like will be the most impactful social media trends of 2019 and talked about them extensively.
We wanted to carve out some space in our blog to talk about some of trends they pointed out in their report and share some of our own thoughts on them. The trend pointed out by Hootsuite that we wanted to talk about in this post is brands looking to rebuild trust in 2019.
After a tumultuous 2018 for big social media brands such as Facebook and Twitter, it seems trust in social media is at an all time low. Topics such as data privacy, ethics, transparency, and security regarding social media platforms all came in to question in 2018 and many of those questions were left unanswered. Congressional hearings, public debates, and scathing articles have left many waiting on the next moves from the tech giants over in Silicon Valley. Companies like Facebook and Twitter have a tough road ahead of them as they look to set themselves up on the correct path in a rapidly changing digital society.
All this controversy surrounding these different platforms brought an erosion of trust. Citing Edelman's 2018 Trust Barometer Report, Hootsuite stated that 60% of the people they surveyed no longer trust social media networks. The thing is, just by nature, if people are losing trust in some of the vehicles that brands use to deliver their messaging then some trust may decay in brands themselves just by relation.
When we then take a dive deeper in to Edelman's 2018 Trust Barometer Report that Hootsuite cited, a few things come to light. According to Edelman, 48% of people say it's a brand's own fault if its advertising appears next to hate speech, violent or sexually inappropriate content. Another 47% believe that points of view that appear near a brand's advertising and marketing are an indication of that brand's values. 54% are uncomfortable with marketers retargeting in-store purchases and 49% say they are not willing to sacrifice some of their data privacy in return for a more personalized shopping experience.
With all this in mind it is so important for brands and businesses to always be looking for ways to build trust with their consumers. This has always been an important thing in general, but maybe now more so than ever.
So how do you build trust? Hootsuite laid out some great ideas and strategies for how to do this. We wanted to give some thoughts on the strategies that we felt could best be utilized by local businesses. Each of these strategies are easy to start and cost effective making them great starting blocks for building up trust in your business.
Create a Brand Hashtag For Instagram Aligned With Community Values.
Hootsuite suggests creating a short, simple hashtag that is easy to remember and unique to your brand. Then encouraging those people to use those hashtags when they share or use your product online in order to build more of a purpose around your brand and start to connect your customers in different ways. You're basically encouraging user generated content from your customer base in order to build a personality and atmosphere around your brand.
Hootsuite uses the example of Herschel Supply Co. who has a hashtag #welltravelled and they encourage people to share pictures of their products while out on hikes and adventuring.
Making a hashtag is easy and only takes a little bit of brainstorming. We think this is an easy and even fun idea to breathe some life in to your business!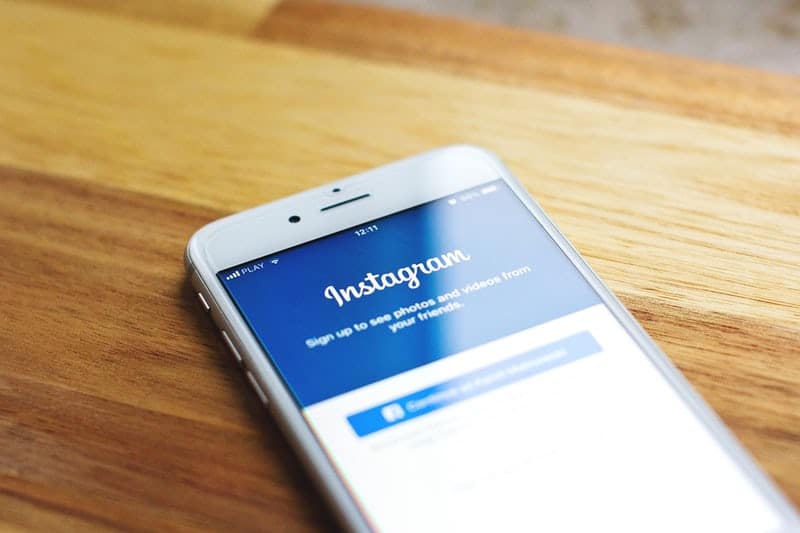 Build a Facebook Group Around a Core Audience Interest
If you have a Facebook business page, Hootsuite suggests creating a Facebook group to compliment it. Your Facebook business page will offer general information while your group will target superfans and more specific interests around your business. The idea is to create a space where your hardcore fans can engage with each other. You don't want to flood your group with sales pitches and fluff but just allow it to be a medium where people can share ideas.
You can even take it a step further and alter the exclusivity of the group. You can make a group public, private, or even make it secret. A secret group is a group that can not be searched up on Facebook and the only way to join it is to be invited by an existing member of the group. Dependent on the business or brand, either of these options would be useful. Creating these groups develops a feeling of exclusivity from the consumer and sets off those intrigue receptors in people's brains. It is good to make people feel like they are a part of something bigger than themselves!
Run Monthly Facebook Live Q&A Sessions Around Commonly Asked Questions
Monthly Q&A sessions through Facebook Live is a fantastic way to build brand trust and so easy for local businesses to do! It is all centered around authenticity. Just get your phone and start filming yourself talk about whatever it is you want to talk about. No scripts or anything, just roll with it. Talking about common questions you get about your business is a good way to find something to talk about, but you can really talk about anything! It is all about bringing a more human aspect to your brand.
They are also great outlets for plugging in your exclusive Facebook group! Something like, "Hey, if you liked this and want to learn or hear more then check out our special Facebook group that can be found here." This way you're tying everything together and really creating an authenticity around your brand.
Our Thoughts
Each of these strategies are specific and actionable. Begin them right away and you'll be able to start creating a life and image around your business. On top of these specific actions we would also advise businesses to always practice being transparent and engaging. If you're honest and open with your consumers then they don't have a reason not trust you! All of this extra stuff just strengthens that bond even more. Be real because you are real.
If you are looking for help building an image around your brand or business and want to learn more about what can be done or how we can help you, contact us! We love helping local businesses be the best versions of themselves that they can be and would love to learn about your business and the people behind it.