We talk about it a lot so it likely goes without saying, but every small business needs to utilize social media to its maximum potential. However not all small businesses do this, maybe it's not having the time or just not really knowing where to begin. Social media is a cheap and easy way to promote your business so it's crucial to find some way to use for your small business.

We've discussed different ways to use social media on our blog in the past in a few different articles. For this article however, we wanted to just give a straight run down of what each platform actually is and what they do provide as social media platform. Take this post as a crash course guide on social media platforms.

Facebook

Facebook is the giant of the social media networks and probably the one most people are familiar with. On a personal level, Facebook can be used to share stories, photos, and updates on your life while keeping up with everyone elses on your friends list. On business level, you can create a business page that gives you access to easy to use marketing tools you may use to increase your business's presence across the platform.

When utilized correctly, a Facebook business page can be amazing for a small business. You can use your page to reach out to your loyal customers and find and engage with new ones. You can create special groups for your most loyal customers for inside info, you can share specials deals on your page, you can boost certain posts so they reach more viewers based on things such as age and location, and you can create events for your business and advertise those events to wider audience of people who may be interested. You can do all of these things and more. Having a Facebook page for your small business is almost 100% necessary in 2019.
Instagram

Instagram is a photo sharing platform that at its core is really only that. Instagram also has a story feature that can be linked to Facebook to share stories simultaneously across both platforms. A lot of people really enjoy instagram because it provides a slight reprieve from what can sometimes be the vitriol of social media. We're all aware of the rhetoric and the reality that people say crazy and hurtful things over social media because they are protected by the anonymity and distance of the internet. Since Instagram is really just photo sharing, and it's comment section is not really in the focus, it is a little bit of haven away from the chatterbox that social media largely resides in.

Instagram can be a great tool for small businesses as well as it allows to create a "window" in to your company culture. Through creating spontaneous and natural stories over instagram combined with a variety of pictures that show the daily in's and out's of your company, you can really create a nice little portfolio of your company spirit.
Twitter

Twitter is a conversation based platform. It has a timeline and from that timeline stems millions of conversations based around peoples tweets. Tweets can only contain 240 characters or fewer, but they can also contain videos, images, links, polls, and more. Due to its nature as a conversation based platform, it may not be for every business. For example a business that has a very visual product or service, such as an art studio or restaurant, may not really find a great use from Twitter. Whereas a business that deals in information or has blog posts and other great content such as that, may find Twitter to be a great tool to update their audience with tidbits of information.

Pinterest

Pinterest is another platform focused heavily on visuals. The platform allows users to categorize their own digital bulletin boards and pin to content they like to those boards. Some of the more popular categories on the platform that receive the most pins are DIY projects, beauty, exercise, fashion, food, and photography. Pinterest can be great for small businesses which particular niches such as women's clothing store or home decor boutique.

If you're using Pinterest for your business, your goal should be to create fun and unique content that other people will want to pin! We found this really great article over on Business News Daily that takes a deep dive on Pinterest and all that you can do on it. We recommend checking it out!

Snapchat

Snapchat is a social media messaging app that is based around picture, video, and text messages that will disappear after having been seen. Snapchat pioneered the story function now also used by Facebook, Instagram and other platforms. Typically a small business would only really need to utilize the story function of the platform. However, you wouldn't be blamed for just sticking to Facebook and Instagram story functions as those platforms in general provide a little more options outside of just the story function.

Youtube

YouTube has been around forever and everyone knows what it is. It is the juggernaut for video sharing. In recent years Facebook has come in to the fold a bit when it comes to sharing videos but YouTube is still maybe the best place for hosting all of your businesses video content. YouTube is a great way to share videos that are educational or centered around your business's area of expertise.

LinkedIn
LinkedIn is meant to be a more professional social network. The platform is really best used for finding quality people for job openings and showcasing your company values. It is great for painting your small business in a professional light!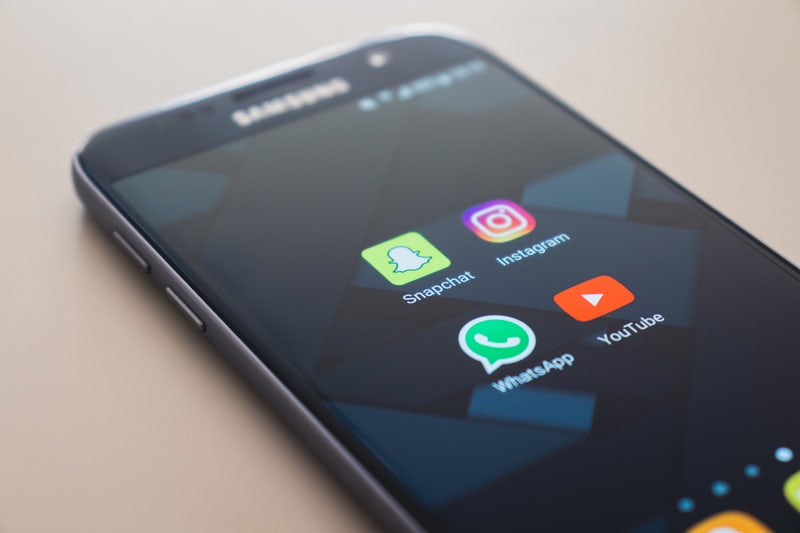 Get On It

You certainly don't have to be using all of these social platforms, but using a few or even just one is a step in the right direction! You're crazy if you're not trying to use at least one of these platforms and if you're going to commit and do something then you should want to maximize your efforts no matter what. We can help you and your business with your social media marketing. Contact us to see how and what we here at Apollo can do to help you get the ball rolling.