First blog post of 2019! 2018 was really something, wasn't it? It definitely was an exciting year for us at Apollo Marketing filled with a lot growth and transformation. We are even more stoked to get going and keep growing in 2019.
We met a lot of new and awesome people last year and we hope that a lot of people can say they met a new and awesome marketing company, us! We're really looking forward to keeping that ball rolling going forward in to 2019. Churning out lots of relatable and knowledgeable content is just one of our many new goals for 2019. With that being said, blog post one is now in the books!
I wanted to get sharing with this one. I was browsing reddit the other day and I came across a thread that was discussing underrated websites that you may not have heard about before. There was an insane amount of websites people were posting and talking about. All of them so useful in so many ways for all sorts of different activities and industries. If you want to I would certainly recommend going to check out the post I'm talking about.
What I wanted to do is highlight some of the websites in the post that stuck out to me! I thought a lot of the websites were really really cool. If I were to make a list of which ones I thought were cool though then the list would go on for miles. So I am mainly choosing my selected websites for this post based on which ones I think are useful for people and marketers in their day to day lives.
1. Get Human
Gethuman.com is a website that helps you find the fastest way to get a real human to talk to on a customer service line and helps skip through all the automated robot hoops. All you do is type in the name of the company you want to call and Get Human will provide you all sorts of info to help you talk to a real person real fast.
Get Human provides easy links for all the different methods of contact for that company and then suggests to you which method is best for talking to a real person. They also show you what other issues people have called that company for recently and they'll even provide how-to guides for resolving those common issues.
There is also a mobile app, which makes Get Human's accessibility even easier. There is all of that and a lot more. The page that you are brought to when you type in a company is just full of information. It is worth checking out for sure!
2. Review Meta
Reviewmeta.com is an Amazon review checker. Basically all you do is copy and paste the url of the product you're interested in buying and Review Meta will tell you how many of that products reviews might be fake or unnatural.
I always make a habit of really reviewing products thoroughly before I buy them online. As a personal habit I usually only read 4 star reviews in order to filter out potential 5 star reviews that may not be the most truthful. This website takes that a step further though and it is quick and easy to use. Definitely a site that I could see myself utilizing a regular basis since I use amazon for so many things!
3. Unsplash
I actually already knew about and used this website before seeing it in the Reddit thread. Unsplash is an awesome website. It has thousands of free high resolution photos covering all types of categories that can be downloaded and used for anything.
The cool part is that Unsplash gets its database of photos from generous photographers around the world! When you make an account you actually have the ability to add photos of your own. You can also who uploaded the picture that you are downloading. So Unsplash is a crowdsourced website filled with really beautiful and awesome photography that is free to use.
As a marketer, I use this all of the time for creating all sorts of different marketing materials. This can be a great website for any profession or hobby though, just type what kind of photos you want in to the search bar and you'll have a plethora of options far better than anything you will find on Google images.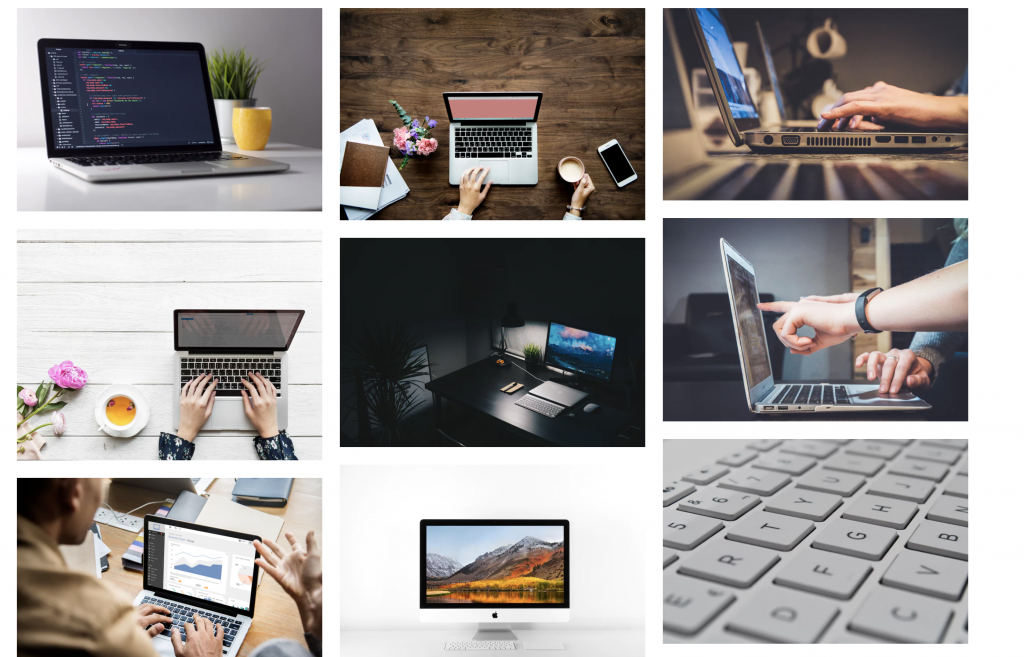 4. 10 Minute Email
This one is a nifty one. 10 Minute Email will make a temporary email address for you that will last for 10 minutes on the dot before self-destructing. This is great for signing up for websites that you would like to use or see but you don't want to deal with the spam. It is a work around! Nothing more, nothing less.
5. Windy
Okay so I know I said I wasn't going to pick ones based on how cool they are, but this website tiptoes that line. Windy.com is a weather forecasting website that is just awesome to look at it. Is that a shallow reason to like a website? Maybe, but I'm okay with that. Other than looking cool though Windy actually has a lot of awesome things going on.
You can look at weather patterns through all sorts of different lenses or measurements and it all gathered in a nice smooth interface. Windy uses what is called the ECMWF forecast model which is recognized as one of the most accurate forecast models available. All in terms of weather applications, not too shabby in my opinion.
That's all I have for this list of websites! We'll be more doing more articles like this in the future with websites and things other than websites. So if you liked this one be on the lookout for more.